You did it!
You raised over $10,500

You have given the gift of hope, life and freedom.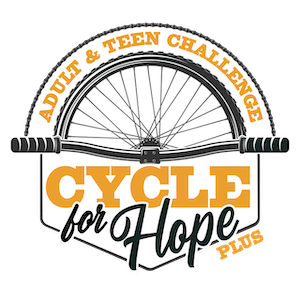 YES, YOU DID IT!
You may have walked, hiked, ran, climbed, done sit ups, swam, kayaked, paddle boarded. Whatever you did, we know you did it to help the women in our program to succeed – to be healed, to become whole and to hope for a bright future.
You exercised with a purpose!
You set goals…and achieved them!
Gerry Peters, our founding supporter of Cycle for Hope continues on with his amazing goal!
"For my personal goal this year, I've decided to cycle Route 66 (virtually), from Chicago to LA – 3669.8 km. Since I turn 66 this year, I thought it would be an interesting challenge that would keep me focused daily on reaching my goal. I need to average 10km each day during 2021.
I wanted a challenge that somehow would match the discipline and commitment that we ask of each lady that enters the doors of Adult & Teen Challenge. They commit to fighting for their recovery for a one-year period. There's not one day that any of these ladies would call it easy. In the end, having completed their journey, the overwhelming majority continue to thrive in a life of sobriety and productive living."
Our goal for this event was $15,000! – YOU raised $10,558
Would you spread the word and help us to raise the final $4,442?
THANK YOU for your time, your efforts and your donations! God has been faithful and has provided through your generosity.
Everyday that women are in this program, He is setting them free!