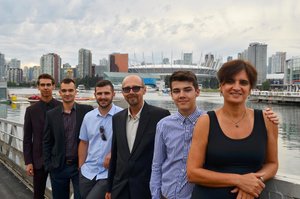 I was born and raised in Toronto, Ontario. I came to BC in 1990, starting in Vancouver, then setting in Abbotsford in 1992 to raise my family. I'm married to Al and have four sons, ages 20 to 28. We enjoy family get togethers, cooking, and camping. I've worked in various capacities and industries (communications, parks and recreation, project management, social services) but have been always drawn to loving people and making a lasting impact in lives and communities. 
I began my journey with Teen Challenge in 2009, hearing about the ministry at a church outreach. I sat in the pews thinking, "Those women's stories are my story. I want to care for the brokenhearted." God planted a seed of love and connection that transformed into more than I ever imagined. At the time, I worked at a Christian Adoption Agency, imparting the hope and restoration that adoption brings to broken individuals and families. That has always been my true passion – bringing hope to the hopeless, bringing restoration to broken people, especially women and their children.
I began volunteering at Teen Challenge wherever I could be of help. As relationships grew, I began mentoring. Once I saw my first "life transformed" over the course of a year, I couldn't contain my excitement for what God was doing through Teen Challenge. I had to shout it from the mountaintops! And so, I did, as I worked part-time in Community Engagement. My two days a week turned to four, quickly. I pinched myself every day, "Lord, do I really get to do this every day?" I still feel that way!
I then became the Centre Director of the Abbotsford Women's Centre where I served for 5 years. I am currently the Resource Development Director. My passion remains the same – to be a messenger of hope, to love men & women back to life and to reclaim God's precious children to the lives they were designed to live – healed, whole, restored to God and their families.
Favorite scripture: Jeremiah 29:11 "For I know the plans I have for you," declares the Lord. "plans to prosper you and not to harm you, plans to give you a hope and a future.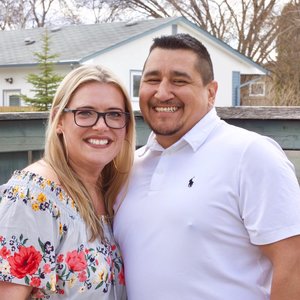 Administration & Education Director
In 2010 God called me to work at Teen Challenge in Winnipeg Manitoba, and little did I know what an adventure that would be. I started working at the Administration office in the vehicle donation department, and for two years I took donation calls and set up vehicle pick ups. I then moved over to work in the Winnipeg Men's Centre as the Program Coordinator for one year, accepting the job as the Program Director when the former one moved on. I eventually oversaw the entire 40 bed men's facility in the heart of downtown Winnipeg as the Centre Director. It is unusual for a woman to oversee a men's facility in Teen Challenge. But, another woman who had also been one of the few to direct a men's centre, told me without hesitation that I could do it. I put my confidence in the Lord and accepted the challenge.
In the summer of 2017, I was asked to let my name stand for Executive Director of Adult & Teen Challenge Society of BC. Although the hesitation wasn't long lived, I did momentarily think about having to leave my parents, 3 siblings, their spouses, as well as my 4 nephews and 2 nieces in Winnipeg. It was tough leaving a place where I had family dinner at least twice a week. But God…..He was calling me to take on this new challenge and He would be my source. He would also provide many friends and colleagues quickly upon my arrival, who I now consider friends.
My passion is to see people transformed, from the inside out – that people going through the program will grasp their identity as a child of God, set a Christ-likeness standard for themselves and hold themselves accountable. Where they love others and put others first, and where they are able to evaluate their own behaviour and make changes, if it isn't reaching the Christ-likeness standard.
I currently live in Lake Country (Winfield) with my husband John and his son Zane. John is the Program Manager at the Okanagan Men's Centre.
Colossians 2:6-7 "And now, just as you accepted Christ Jesus as your Lord, you must continue to follow him. Let your roots grow down into him, and let your lives be built on him. Then your faith will grow strong in the truth you were taught, and you will overflow with thankfulness."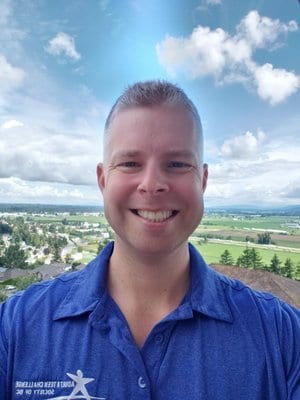 I have been with Adult & Teen Challenge as the Director of Finance since December 2017. At the time I was in a different season in life when I felt a strong urge to look for a job. I had other plans but as usual God had better plans for me. I could not shake the feeling so I decided to honor His nudging but only insofar as applying for one job; this one. God has blessed me with being a part of this wonderful ministry. I am excited to be a part of this Christ driven ministry that helps people find freedom and transformation from life controlling addictions. I am thankful to be a member of a team that is very motivated, invested and passionate about our mission. Our vision of opening a Women's and Children's Centre in the Okanagan is something I look forward to seeing come to realization. Expanding our care to children and giving mother's an opportunity to be near their children during the restoration process is exciting to think about. My favorite scripture is Psalm 17:8-9 Keep me as the apple of your eye; hide me in the shadow of your wings from the wicked who are out to destroy me, from my mortal enemies who surround me.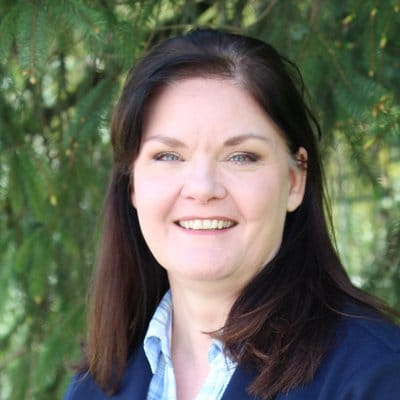 Fund Development & Marketing Director
My name is Shelley Wiebe, and I am the Fund Development & Marketing Director here at Adult & Teen Challenge BC. I'm originally from Ontario, but BC has been my home for over 30 years. I'm a recent graduate of BCIT where I completed two programs, one in Fundraising Management and the other in Non-Profit Management. I've been passionate about fundraising for Christian non-profits for the past 10 years and have had the honor of working or volunteering for several. It's been so satisfying to see donor giving increase as a result of introducing and implementing best practices in fundraising. When I'm not at work, you can find me on a local mountain trail or huddled around a campfire with my kids.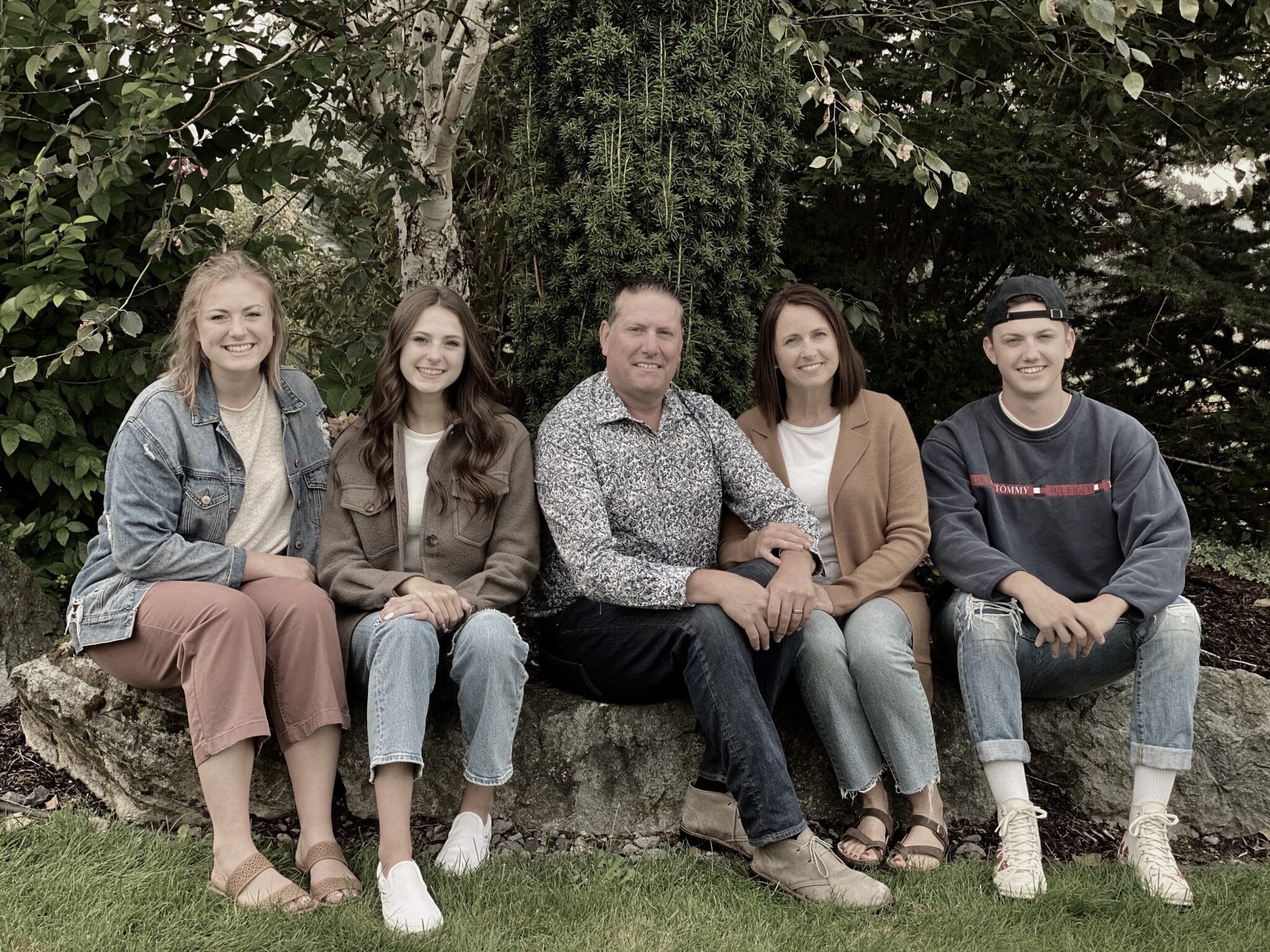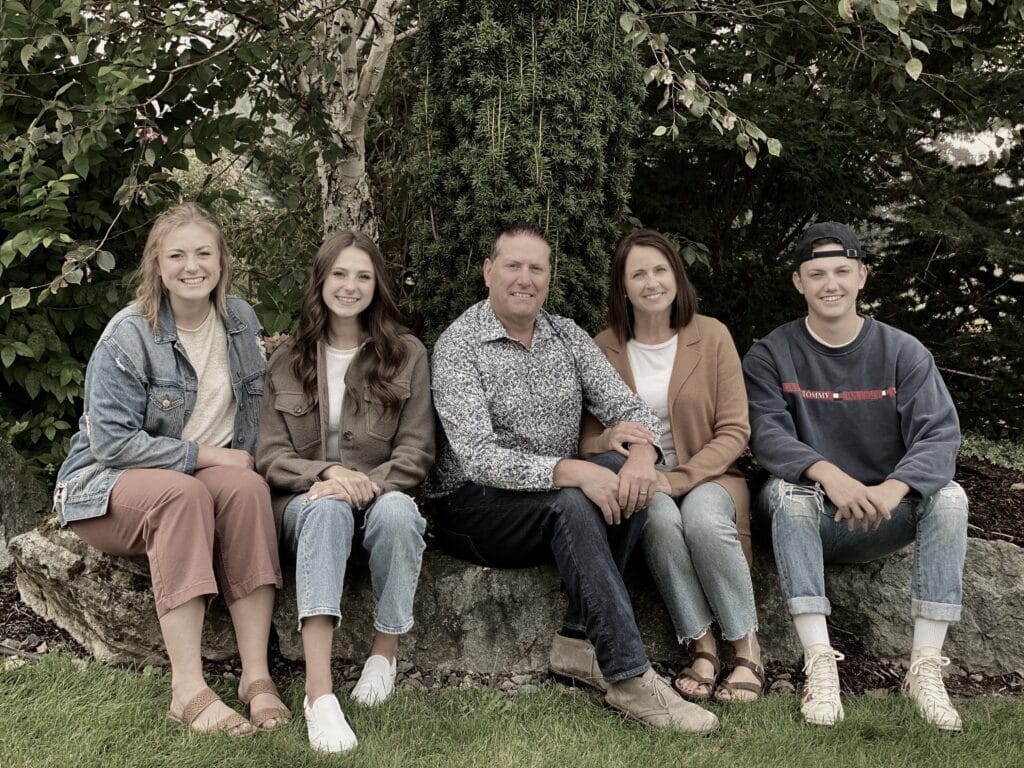 Business Development Director
I was born and raised in the lower mainland and have spent the last 35 years in Abbotsford where my husband Ken and I raised our family, owned and /or operated businesses and served in our local church. We have 2 daughters (23 & 18) and a son (21).
I first heard of Teen Challenge while at YWAM when I read The Cross and the Switchblade. The story of David Wilkerson's risk-taking obedience resonated with me, and I continued to track the ministry over the years. Recently my season of life was changing, and I began asking God what he wanted for me next. I was willing to do whatever he wanted but needed to know what that was. Mid-2020 my eldest asked me, "If you could do anything for a job what would you do?". I immediately responded, "I would work for Teen Challenge". The speed at which those words flew from my mouth caught me off guard, but it was evidence of where God was leading me. A month later my daughter asked me, "what have you done about it?". I immediately logged on to the website to discover Teen Challenge wasn't hiring. I was going through a season of journaling my prayers and just kept asking God to help me know what he wanted me to do. On October 2nd, after talking to Jesus I went to the computer to volunteer at Teen Challenge. The first thing that popped up on the website was a now hiring! After a series of email, calls, meetings and God orchestrated timing I was hired and it is my sincere privilege to work with the amazing staff and students at Adult and Teen Challenge Society of BC. Flipping back through my journal on Sept 18th I had written to God, " If you want me to work at Teen Challenge you are going to have to open the door" and open the door he did as I logged on to the website within 1 minute of the job being posted.
I have been added to the team to coordinate and find healthy work experience placements for the students and to open businesses to help fund the ministry. I desire to be an effective vessel for the Holy Spirit to work in and through to touch the lives of all who cross my path. My heart is that all who are saved would know and experience the fullness that Jesus died to give them and that every believer would walk in the freedom and victory that is theirs for the claiming.
One of my favourite passages is Colossians 3:1-2 So if you have been raised with Christ, seek the things above where Christ is seated at the right hand of God. Set your mind on things above, not on earthly things.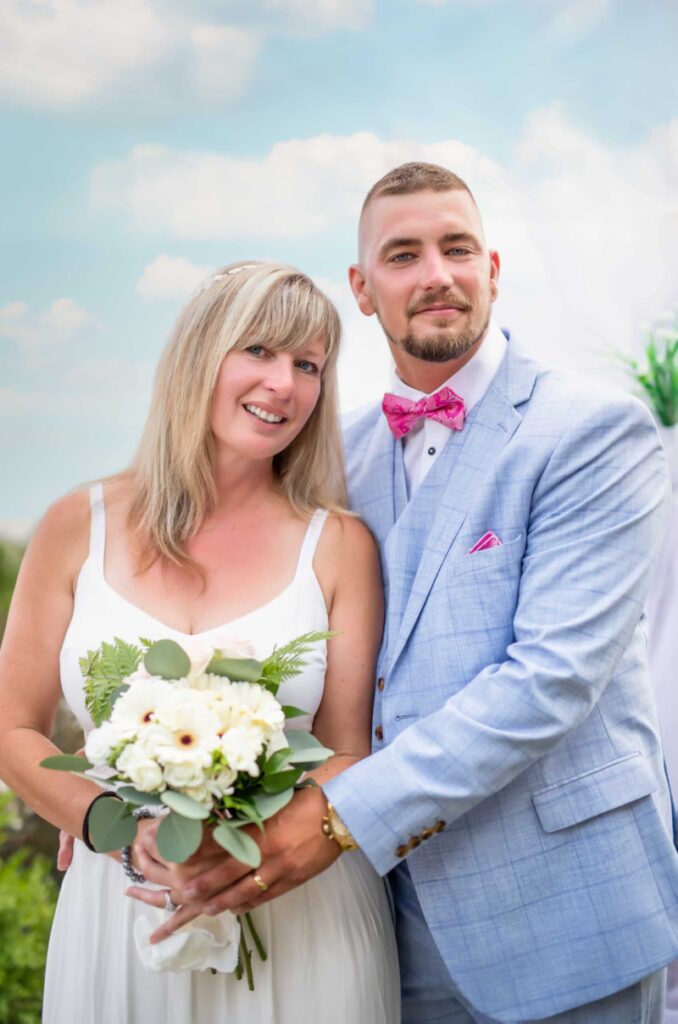 Regional Director of Operations, Okanagan
God called me to work with Adult & Teen Challenge Okanagan as 
Regional Director of Operations beginning in
 September 2022. I feel blessed to contribute to this ministry which gives hope for those struggling with addiction. 
Prior to taking the position I spent seven great years at UBC Okanagan in the Principal's office. Before that, I've held various administrative positions in government, crown corporations, health authorities, non-profit and post-education. I've had many great experiences and gained invaluable skills & knowledge in these careers, which I am happy I can bring to Teen Challenge.
I was born in Toronto, Ontario and grew up as preacher's kid. As a family in the ministry, we moved quite a bit, and I've had the privilege of living in BC, Alberta, Saskatchewan, Ontario, England and Wales.
When I was born, my parents had just become new Christians and their lives were completely transformed. I have experienced the love of Jesus in my life since I was a small Child, and God has been so good to me, yet I went through some dark valleys and failures. The good news is that Jesus left the 99 to go after the one that wandered off; that's me! I am a prodigal, saved by grace. My life has been transformed and my heart is full of love for those who are lost and need Jesus.
Over the last year or so, I've been attending chapel services at the Okanagan Men's Centre, along with my new husband, and graduate of this program (Adam). It is such a privilege to support the guys through their journey, listen to their testimonies and see them grow, change and fall in love with Jesus. I am grateful to witness, and be part of the supportive network for these guys. As my husband is a Teen Challenge graduate, we have experienced first-hand, how this ministry has transformed his life and opened doors for us as a couple. We have other family members who are still trapped in addiction, so we know how important this organization is to these and many others in the Okanagan region. I'm excited to see what God has in store for this ministry, and to be part of His great plan and purpose. There are so many verses that I love, but as I mentioned, Jesus left the 99 to search for the one. This goes for me, and anyone else who is lost and needs to be found. MATTHEW 18:12-14 – "If a man has a hundred sheep and one of them wanders away, what will he do? Won't he leave the ninety-nine others on the hills and go out to search for the one that is lost? And if he finds it, I tell you the truth, he will rejoice over it more than over the ninety-nine that didn't wander away! In the same way, it is not my heavenly Father's will that even one of these little ones should perish.