Non-Residential Support Groups
If you know someone that is struggling with a life-controlling problem, you need some support and we are here for you!  
Your family member, friend or co-worker may be high functioning, or they could have lost everything, including their most precious relationships.  You may want to help, but don't know how.  You may have tried already, and it hasn't seemed to help.  Please know that there's hope within reach for you as well!  
Addiction impacts everyone involved and you don't have to do this journey alone! We have great tools for you.
We offer several support opportunities – Victory Church, Concerned Persons, Breaking Free (for men), Stepping into Freedom, Handling Grief and Loss, Depression Support Group. 
 WE'RE HERE TO HELP!
VICTORY CHURCH Cranbrook Locations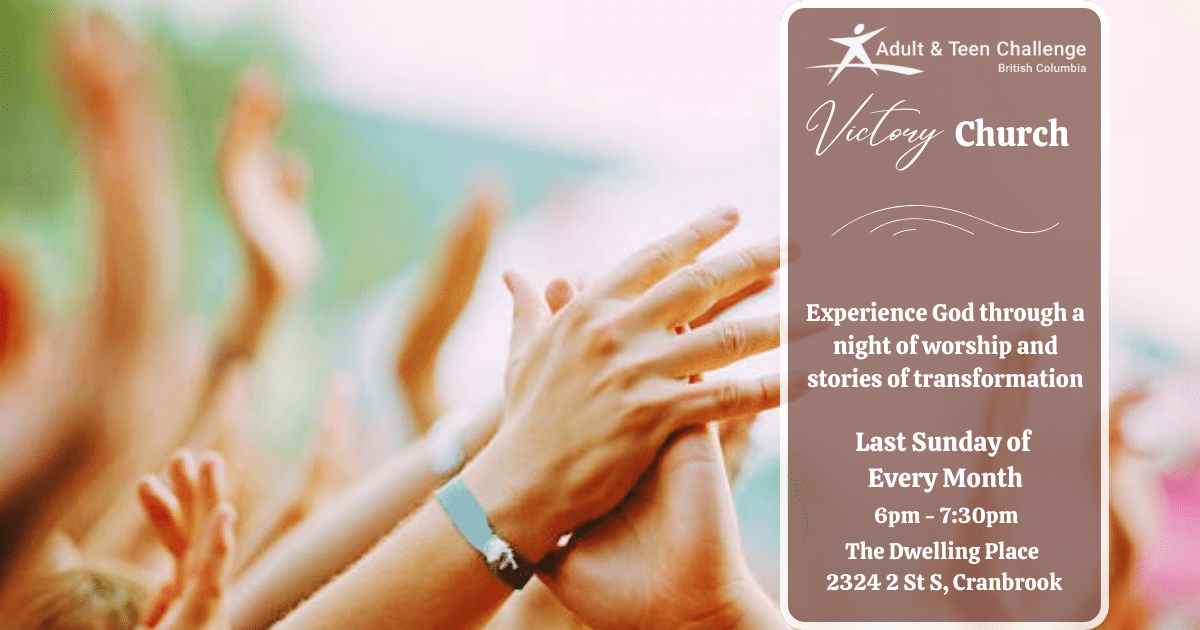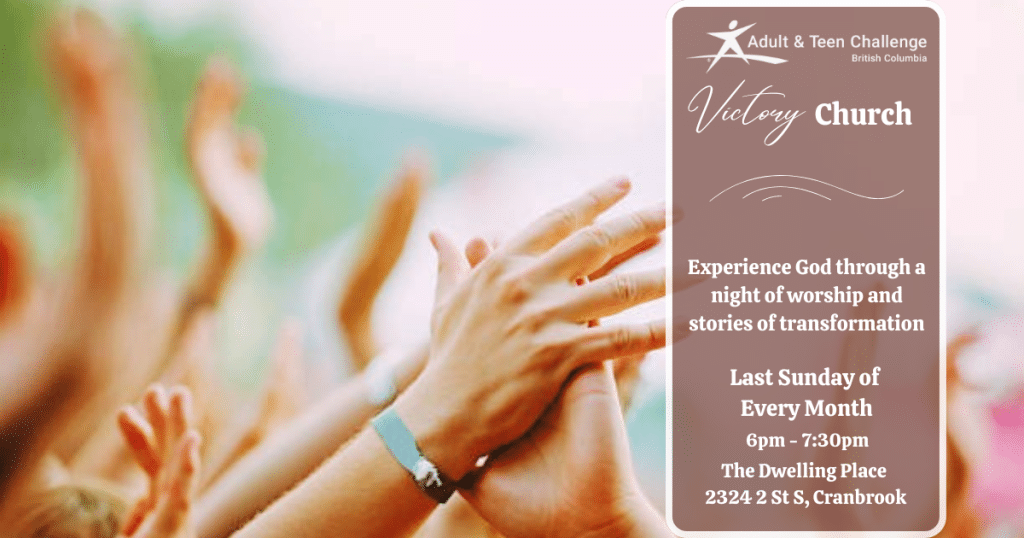 CONCERNED PERSONS – ZOOM GROUP
This group is meant for family and friends who have concerns about someone close to them struggling with a life controlling addiction.
Contact:  Janalyn Oige at janalynoige@teenchallengebc.com, 888-575-3930 Extension 208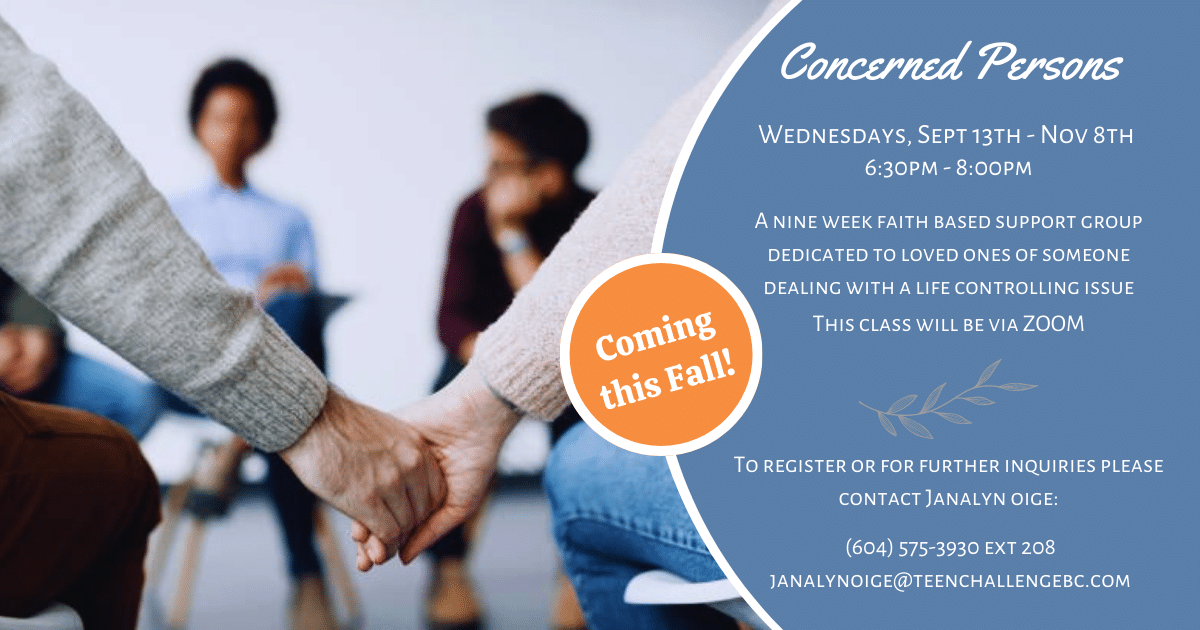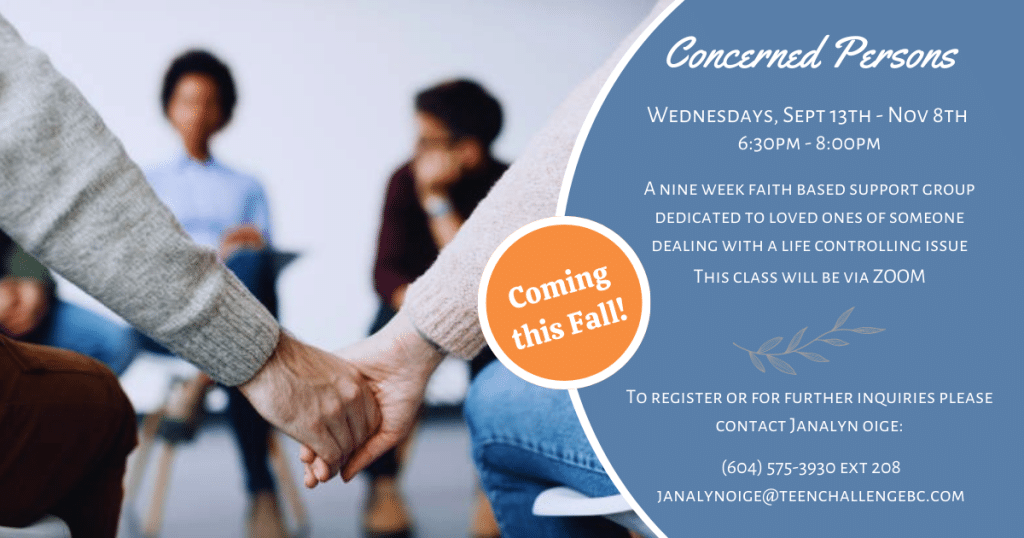 CRANBROOK IN PERSON
Location: The Dwelling Place Church, 2324 2nd St. South. Cranbrook
Contact:  Pastor Ron Short  at (250) 489-541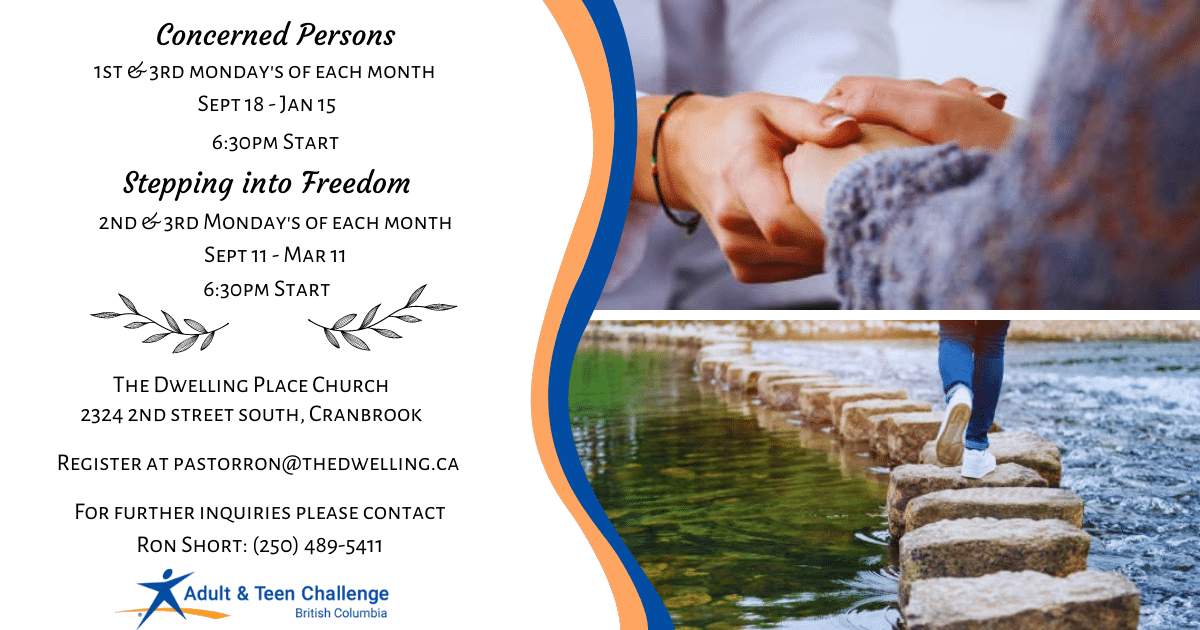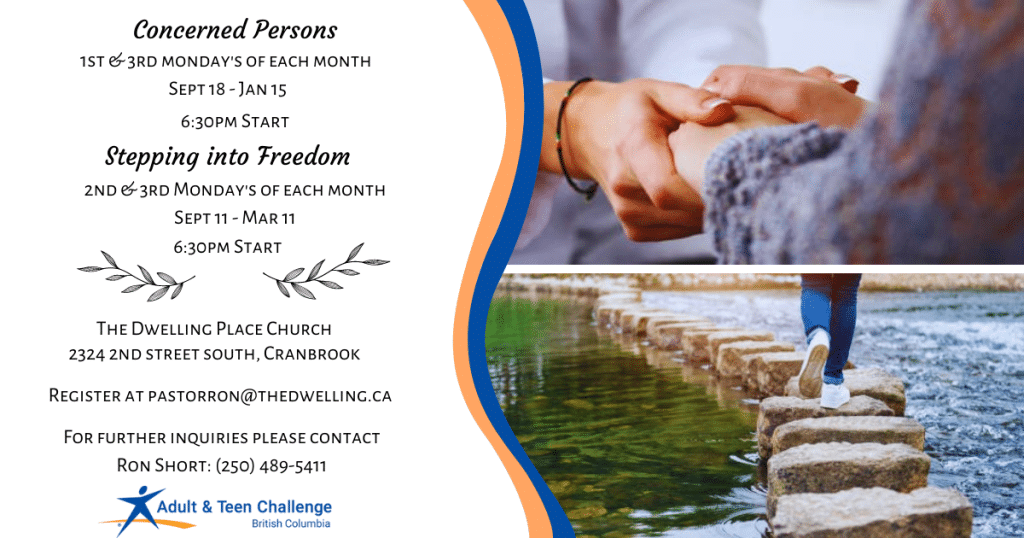 CONCERNED PERSONS – Penticton
When:  TBD
Time:  6pm to 7:30pm
Location:  Bethel Church, 945 Main Street, Penticton
Contact:  Janalyn Oige at janalynoige@teenchallengebc.com
STEPPING INTO FREEDOM – Penticton
A 13-week Christ-centered discipleship program that will support you in your desire to maintain your freedom from life-controlling problems such as addictions, broken relationships, and unhealthy coping mechanisms.
When:  TBD
Location:  Bethel Church, 945 Main Street, Penticton (IN PERSON)
Contact:  Janalyn Oige at janalynoige@teenchallengebc.com  
Phone 1.888.575.3930
If you have any other questions regarding our support groups, please contact Angie Appenheimer : aappenheimer@teenchallengebc.com