In December of 2022, the Board of Directors set out to find a CEO at the request of the Executive Director as the lead position had expanded significantly in the last few years. We had many amazing applicants and wish them the best in their professional journey.
Adult & Teen Challenge Society of BC is pleased to announce that as of May 26, 2023, our brand-new CEO position commenced with Angie Appenheimer taking the lead. Angie has demonstrated skills, experience, passion, and proven servant leadership in her tenure with the ministry. The CEO role will focus on a seeking a fresh vision and reaching new levels of success while preserving the history, traditions, and DNA of the Adult & Teen Challenge foundation. Also, overseeing the strategic plan,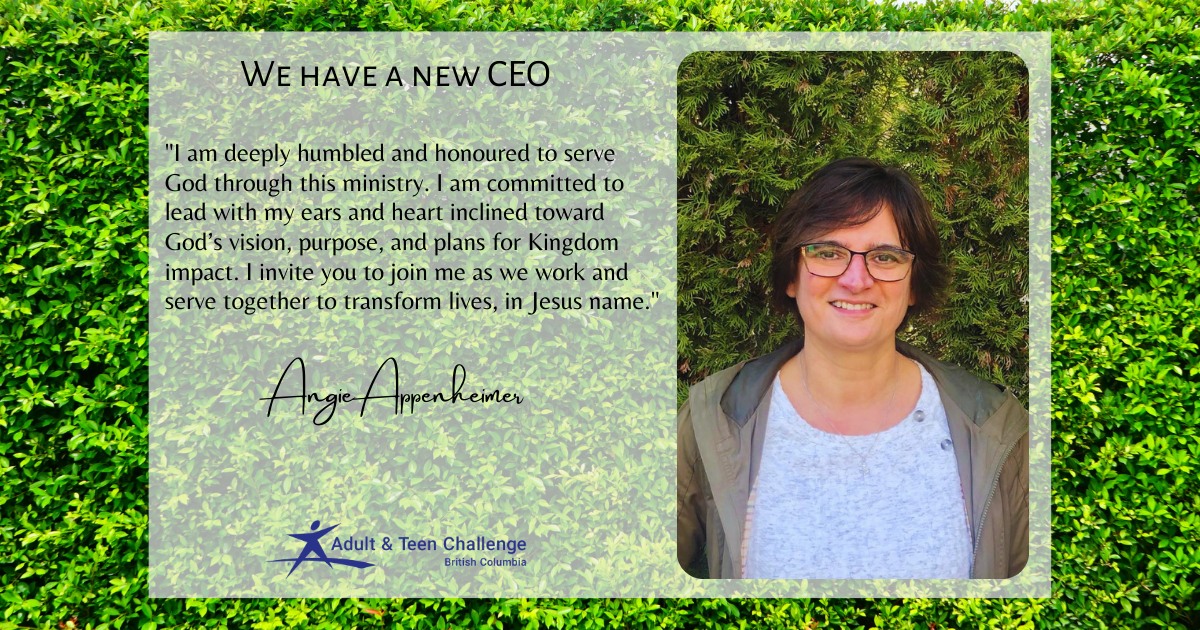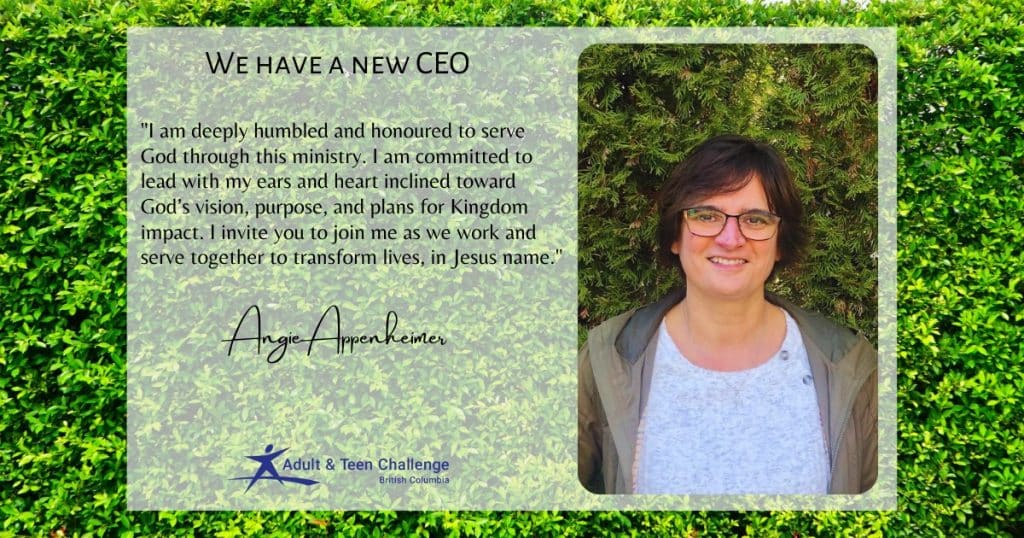 including operational, financial, administrative, and human resources of the provincial ministry. Angie will serve the organization by acting as liaison with the Adult & Teen Challenge BC Board of Directors, government, public and private partnerships, ensuring the gospel remains central and the implementation of strategic initiatives that benefit the marginalized we serve. Please join us in congratulating Angie Appenheimer on this very important post.
As the outgoing lead executive, Janalyn Oige will continue to serve our provincial ministry remotely as the Administration and Education Director. Serving the CEO and Executive Leadership Team, as well as providing education support to the SURGE Leadership Students, Program Department heads, and families of students in the program.